Why Acupuncture?
Acupuncture activates the body's own healing ability to rebalance & restore itself naturally.
Our acupuncture clinic uses a traditional, time-honored, safe and effective method to help our clients become pain-free, heal and rejuvenate their bodies and minds.
Whilst it is still considered an alternate therapy, acupuncture is now regarded throughout the medical community for its effectiveness and lack of negative side effects, and has been known to successfully treat many acute & chronic illnesses that Western medicine had trouble treating effectively.  
Our Clinic
Providing safe, effective and personalised treatment for over 40 years.
Combining the experience of six generations with professional training, our family-run clinic in Newcastle, NSW provides acupuncture treatment for a wide range of conditions.
Our practice was established in Merewether in 1973 by Godfrey Fong and after successfully treating the people of Newcastle for many years, has now been passed down to son, Raoul.
With a degree in Health Science, Raoul has been trained to marry Eastern and Western medical sciences to give a holistic, results-based treatment for any pain or discomfort throughout the body.
Along with the principles of traditional acupuncture treatment, he has also completed extensive studies into Chinese dietary therapies, cupping, ear acupuncture, electroacupuncture, moxibustion and fertility.
 How can we help you?
Are you looking for drug-free and safe pain relief?

Do you need an effective treatment for acute and chronic conditions?

Do you want to address the underlying cause of your condition, as well as the symptoms?
Back pain

Neck pain

Knee pain

Shoulder pain

Hip pain

Ankle pain

Joint pain

Sciatic pain

Nerve pain

Arthritis
Plantar Fasciitis

Heel pain

Migraines

Headaches

Sinusitis

Stress

Insomnia

Depression

Anxiety

Fertility
Menopause & hormonal support

Irritable Bowel Syndrome

Menstrual abnormalities

Period pain

Endometriosis

Psoriasis

Eczema

Allergies

Acute and chronic sport injuries
Our Treatments
Traditional Acupuncture

Cupping

Moxibustion
What is the difference between acupuncture and dry needling in Australia?
Acupuncturist – Chinese Medicine
Minimum 4 Year Bachelor Degree
CMBA Registered practitioners
Holistic – balance of body, mind and spirit
Mandatory continuing professional development for registration
Strict infection control standards
Professional indemnity insurance for acupuncture is mandatory
Dry Needling
48 -72 hour course
None registered by CMBA
Puncture painful muscle areas
No continuing professional development as non registered
Unknown standards
Some practitioners may not be covered for acupuncture or dry needling
Fully accredited
Fong Acupuncture is a registered member of AHPRA (Australian Health Practitioner Regulation Agency – Chinese Medicine Board of Australia), AACMA (Australian Acupuncture and Chinese Medicine Association) and is accredited with all private health funds.
Practitioner No: CMR0001715137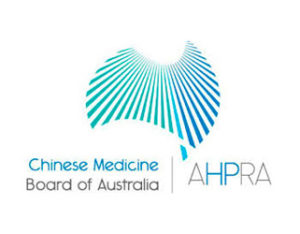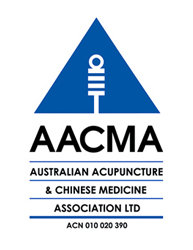 Address
1/128 Glebe Road,
Merewether NSW 2291
Hours
BY APPOINTMENT ONLY
Monday – Friday
8:30am – 5:00pm
Christmas Closure
Closed 19th December 2019 – Monday 13th January 2020
January Clinic Hours
We are open on the following dates through January 2020:
Tuesday 14th

Wednesday 15th

Thursday 16th

Tuesday 21st

Wednesday 22nd

Thursday 23rd

We will resume normal clinic hours from Tuesday 28th January.